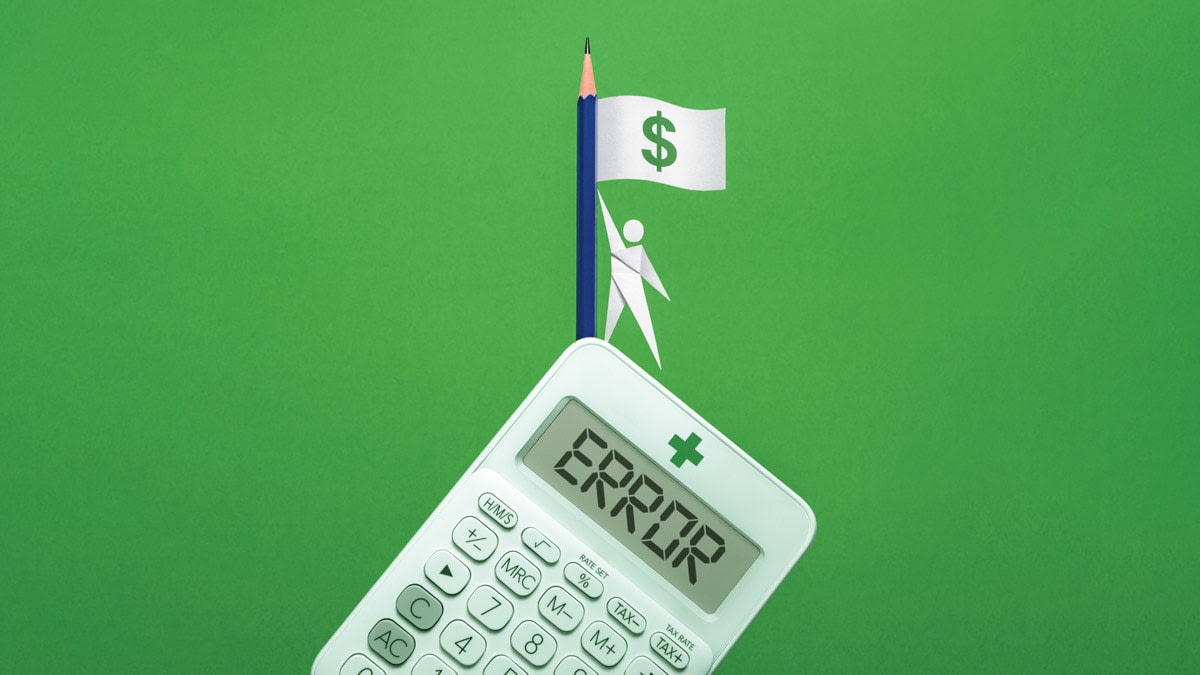 You can take all the right steps and still get a big medical bill, of course. To keep financial trouble at bay, try the following.
Never automatically pay a hospital or provider bill. That's because a doctor's office or other facility should first send their invoice directly to your insurance—Medicare, supplemental Medicare, Medicare Advantage, or private insurer—to see how much of the bill will be covered, Donovan says. If you have insurance and get a bill from a hospital or doctor, contact the provider to make sure the bill was submitted to your insurance. Once it has been, your insurer should send you a summary notice or an explanation of benefits that shows any remaining amount owed.
Make sure the bill is correct. Almost half of all medical bills contain at least one error, including duplicate charges or charges for services you never received, Donovan says. If you face a high bill and are on the hook for some portion of it, request a bill itemizing everything you were charged for and go through it line by line, she says. Find something? Dispute any charges that shouldn't be there with the provider.
Dispute charges related to medical errors. Say you developed an infection in the hospital after having your knee replaced. At the very least, you should challenge any extra charge for care needed to treat that infection. You could even consider asking about a discount for the original procedure, especially if the error caused you to miss work or triggered other financial harm. There's no guarantee that even the extra charge will be forgiven or discounted, Donovan says, but it's worth a try.
Ask about a hospital's financial assistance programs. Nonprofit hospitals must by law provide financial assistance. Some states—California, Colorado, Connecticut, Illinois, Maine, Maryland, Nevada, New Jersey, New York, Rhode Island, and Washington—require all hospitals to offer discounted or free care to many people with low incomes. Even if you live in another state, "there's no shame in asking for financial help," Donovan says. The CFPB's most recent report on medical debt found that hospitals didn't always let patients know financial assistance was available unless they asked. And a 2019 Kaiser Health News analysis found that almost half of nonprofit hospitals billed patients who would have qualified for free or discounted care.
Negotiate. It's in the provider's interest to work with you to obtain payment, Donovan says. So determine what amount per month you can reasonably pay after accounting for housing, food, fuel, and other necessities. Also ask that no interest be charged. Or if you have the funds, you can also offer a one-time payment for a reduced total bill, she says. Doing so can save you 15 percent or more.
Get help. Free assistance is abundant. The Medicare Rights Center, for one, can walk you through the pro­cess of choosing among types of Medicare plans. Contact the center weekdays during business hours at 800-333-4114 or go to medicarerights.org.
Another option: State Health Insurance Assistance Programs, which are operated by qualified staff and volunteers to help you wade through all the Medicare choices in your state. They can also connect you with your state Medicaid office, says Hoadley, who volunteers in his state of Virginia. Find your state's contact info at shiphelp.org.
Need a hand understanding and negotiating your medical bills? For many, the Patient Advocate Foundation provides those services and more, free of charge. Contact the organization at 800-532-5272 or go to patientadvocate.org.
Consider hiring an advocate. Look for a medical billing specialist through the Alliance of Professional Health Advo­cate. Then check to make sure that the specialist you find has credentials from the Patient Advocate Certification Board.