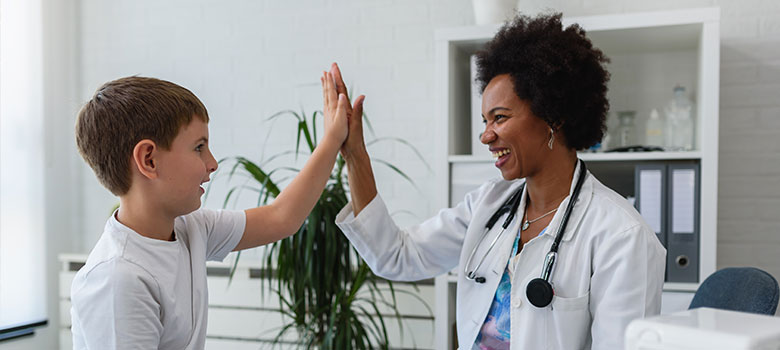 "Having this kind of exposure to different areas of study really opens the eyes of students and allows them to change their mind along the way," she said. "A lot of them start off thinking they're going to be doctors or nurses but then realize halfway through a modern language class that maybe they'll be happier as a medical interpreter."
The degree has three concentrations: a pre-medicine degree, which meets requirements for American medical and dental schools; a health careers degree, which prepares graduates for a wide variety of health-related careers; and a pre-advanced practice provider concentration that prepares students to advanced degrees in medicine such as nurse practitioners.
The program saw its first group of graduates in 2019, and among those was Elise Garza Williams, a former student of Tekin's.
Williams is finishing her second year of graduate school at the University of Pittsburgh's School of Public Health where she's part of a dual degree program to earn a master of public health in Public Health Genetics and a master of science in genetic counseling. Her goal is to become a genetic counselor.
"I originally started off as a biology major, but knew I wanted to be involved more in a patient-facing role," Williams said. "The medical humanities classes I took at UTSA helped me consider different aspects of what someone's 'health problem' may be, and taught me to consider a patient as a whole."
That's the same person-first approach to medicine and ethical care that Drew Millar '20, praises the program for getting across to students.
"I don't think there could have been a better program to give me a foundation to be successful in medical school; it hits all aspects," he said. "You don't miss out on any of the sciences, while also preparing you for what's actually required when seeing a patient. That is the humanities side of medicine."
More than halfway through his second year at The James H. Quillen College of Medicine at East Tennessee State University, Millar is working toward a career as an orthopedic surgeon. He is looking forward to making real connections with his future patients.
"When people are sick, they're in a vulnerable position. I want to make sure that I can provide help when they need it the most and that when I see them they are going to get the very best of me," he said. "And the very best of me starts with getting the very best education."
As the program continues to draw in students interested in a more holistic understanding of medicine, Tekin is strengthening the program through new projects.
External funding in the form of a two-year, $182,000 Undergraduate International Studies and Foreign Language Program grant from the U.S. Department of Education the program received this year is speeding things along.
The money will support current and new initiatives such as Vocalize San Antonio, a project that matches clinics with students who remotely intern as medical interpreters, and was created in collaboration with faculty from the Modern Languages department. The grant will also support the development of new courses such as Mental Health Ethics on the Borders.
Tekin is expanding UTSA's reach and is pushing for the medical humanities program to also grow internationally.
A partnership is already in the works with the University of Oxford's Collaborating Centre for Health and Social Care. The graduate program is giving students at both universities the opportunity to take part in lectures and build mentorships.