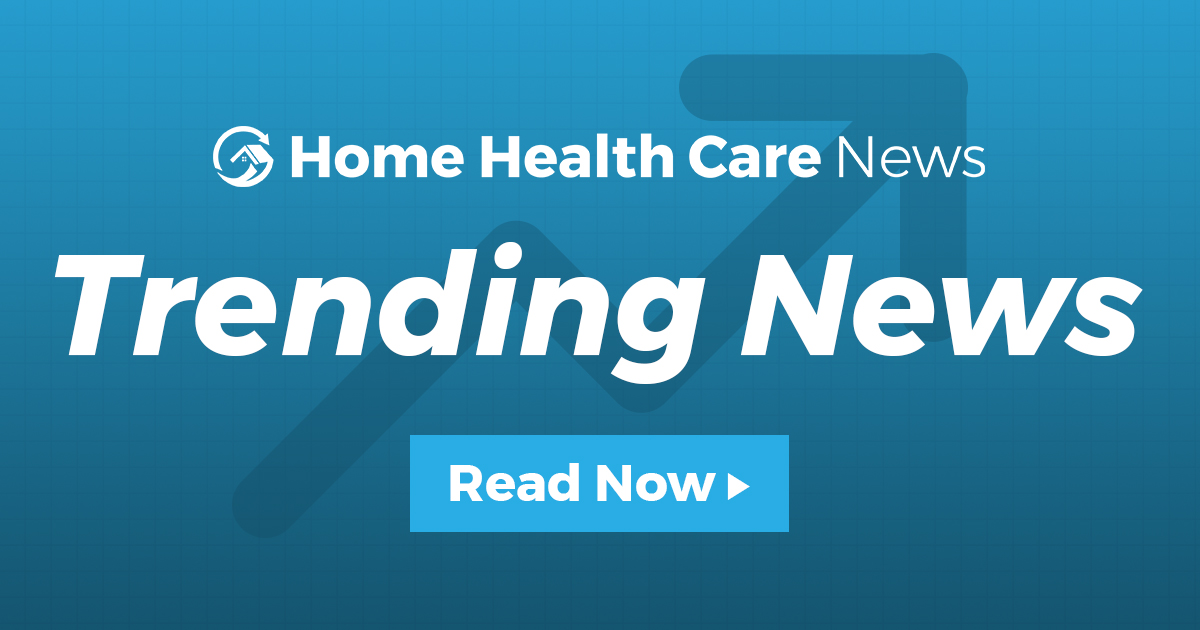 Dealmaking in 2021 for home-based care had its highs and lows.
On an annual basis, home health, home care and hospice operators saw an overall spike in M&A activity, according to the latest update from advisory firm Mertz Taggart.
In total, there were at least 166 home health, home care and hospice deals in 2021, an increase from 153 in 2020.
The fourth quarter, on its own, saw 49 transactions. That number is slightly higher than the average of the past five quarters.
Generally, 2021 dealmaking in the home-based care space was driven by private equity interest and an increase in sellers exiting the market.
"PE buyers continue to see long-term opportunity in the home health, hospice and home care sub-sectors — and they continue to have vast stockpiles of cash they're looking to deploy," Mertz Taggart Managing Partner Cory Mertz said in the update. "Meanwhile, across those sub-sectors, we're seeing more sellers due to pandemic-induced burnout and the threat of capital gains tax rates going up."
Despite a higher number of deals compared to the previous year, M&A activity for home-based care still fell below expectations, the Mertz Taggart update notes.
"It wasn't a huge quarter for transactions completed, as we thought it might be," Mertz said. "However, I think that likely bodes well for a strong Q1, as many year-end transactions haven't been announced and other deals will carry into early 2022 as we get more clarity on potential tax increases."
There were 62 home health transactions in 2021. The fourth quarter of 2021 saw 15 home health-related deals, a decrease from 19 deals in Q3 2021.
In October, Addus HomeCare Corporation (Nasdaq: ADUS) announced the acquisition of Summit Home Health in Illinois. In November, LHC Group Inc. (Nasdaq: LHCG) completed the purchase of 47 Brookdale Health Care Services agencies from the joint venture between Brookdale Senior Living Inc. (NYSE: BKD) and HCA Healthcare Inc. (NYSE: HCA).
"The demand remains strong, even though it didn't materialize in a large number of transactions in Q4," Mertz said. "I expect we'll see a strong Q1 for home health."
On the home care side, M&A activity heated up, as health systems and payers began seeing the value-add of non-medical personal care services.
In 2021's fourth quarter, there were roughly 19 home care-related transactions.
"Of the three sub-sectors, home care has gained the most steam over the past 12 months, with a record 70 transactions announced, which doesn't include individual franchisee transactions," Mertz said. "That's an 84% increase compared to 38 transactions in 2020."
One major home care deal that took place last quarter was PE firm Wellspring Capital Management's purchase of Caring Brands International, the parent company of Interim HealthCare in the U.S., Bluebird Care in the U.K. and Just Better Care in Australia. The transaction checked in at a reported $500 million.
Aveanna Healthcare Holding Inc.'s (Nasdaq: AVAH) acquisition of Accredited Home Care, a Medicaid-based home care agency, was another notable deal that took place in Q4 2021. The purchase price was $180 million.